Professional Pest Control For Ashland, KY Properties
Located on the southern bank of the Ohio River is the city of Ashland. Ashland is the largest city in Boyd County and is an important economic and medical center in northeastern Kentucky. To protect your Ashland home or business from the many pests that live in our area, the service technicians here at Ohio Pest Control Inc. are proud to provide excellent residential and commercial pest control solutions. As a local, family-owned, and operated pest control provider, we have a deep understanding of area pests and how to put an end to the problems they cause. Since 1967 we have been dedicated to protecting people and properties from the area's toughest pests. Reach out to Ohio Pest Control Inc. today to learn more about our commercial and residential pest control services.
Residential Pest Control In Ashland, KY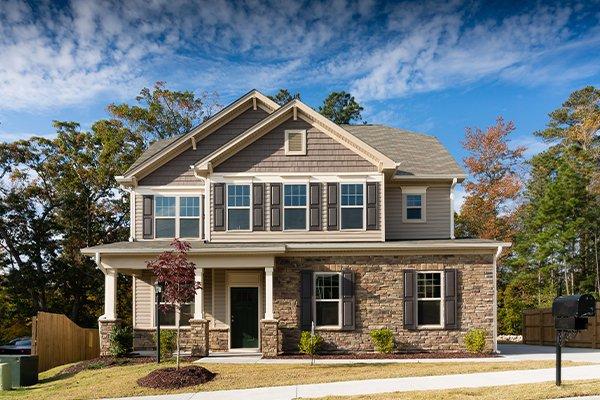 When pests invade your Ashland residential property, they put the health and safety of your family at risk. To avoid the disease, destruction, and danger that invading pests pose, turn to the licensed service technicians here at Ohio Pest Control Inc. Our residential pest control process begins with a detailed inspection of your property to identify current pest problems, entry points, and conducive conditions. Once the inspection is complete, we'll provide treatments based on your specific pest control needs. We customize our home pest control plans to fit the needs of your home, schedule, and family. Give the professionals at Ohio Pest Control Inc. a call today to receive the excellent residential pest control services you deserve.
Commercial Pest Control In Ashland, KY
One of the most important aspects of running a successful business is keeping your customers satisfied. But when rodents, insects, or other pests invade your commercial facility, they cause problems that can drive away your customers and give your Ashland business a bad reputation. The best way to protect your customers, employees, property, and reputation from pests is with ongoing commercial pest control services from Ohio Pest Control Inc. We understand how to identify your pest problems and eliminate them at their source. Whether you own a restaurant, hospital, school, warehouse, or any other business, you can depend on the professionals at Ohio Pest Control Inc. to keep it free of pests year-round. Contact us today for more information about our commercial pest control process.
How To Prevent Termite Damage In Ashland, KY
Most people have heard about the extensive damage termites inflict on properties in Ashland and throughout the United States. These small, social insects live in large underground nests that can contain more than one million individual termites. Termites are often called "silent destroyers" because they can infest properties and cause significant structural damage without being detected. To prevent termites from taking over your Ashland home or business, it's important to minimize factors that may attract them to your property in the first place. Avoid dealing with termite damage in your home or business by implementing the termite prevention tips listed below:
Eliminate potential entry points by sealing gaps in your foundation and exterior walls, especially where utilities enter.

Reduce areas of direct wood-to-soil contact by maintaining at least 18 inches between the soil and wooden portions of your property.

Remove cellulose-based materials from your lawn, such as leaf litter, tree stumps, and brush piles.

Clean your gutters to prevent water from building up and ensure your downspouts direct water away from the exterior walls of your property.

Minimize areas of excess moisture by replacing water-damaged wood and repairing leaking pipes and fixtures.
Termites are destructive pests that require immediate professional attention. If you believe termites are living in or around your Ashland property, the service technicians from Ohio Pest Control Inc. are here to help. Our termite control treatments are designed to target and eliminate the entire colony. Get in touch with us today to request your free termite inspection!
Common Ant Species In Ashland, KY
Did you know that there are over 10,000 known species of ants found throughout the world? Thankfully, only about 700 unique ant species are found in the United States, and only 25 species commonly infest Ashland homes and businesses. Here in Ashland, three of the most common species to invade residential and commercial properties include carpenter ants, odorous house ants, and pavement ants.
Carpenter Ants: These ants are the largest species of ants in the United States and may range in color from black to reddish-brown. Carpenter ants carve out large networks of tunnels and nesting galleries in the wooden structures they infest.

Odorous House Ants: These tiny brown ants range in size between one-sixteenth of an inch to one-eighth of an inch long. Odorous house ants get their name from the strong, rotten coconut-like odor they release when crushed.

Pavement Ants: These ants are small, dark brown to blackish insects also called sugar ants in some regions of North America. Pavement ants get their name from the fact that colonies will often build their nests underneath pavement, sidewalks, or driveways.
Ants are common insects that can be difficult to remove from your Ashland property. To protect your home or business from ants and other pests, turn to the skilled service technicians here at Ohio Pest Control Inc. We're ready to find a solution that covers your pest control needs.

Schedule Your Free Inspection
Complete the form below to schedule your no obligation inspection.