Four Ways To Keeps Termites Away From Your Maysville Property
4/15/2021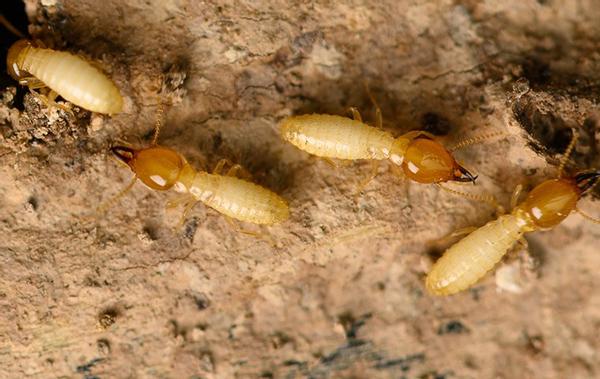 Swarms Of Termites
During the spring months, winged termites will leave the nest and are commonly seen gathering in swarms. Here, they are seeking mates and potentially looking to expand and create new colonies. Often, property owners will notice small accumulations of wings that these insects shed toward the end of spring or summer.
Signs Of Potential Infestation
Termites generally begin destroying wood from the interior; therefore, walls may develop a hollow sound. Walls and ceilings may begin to disfigure and weaken wallpaper showing signs of damage. If you think an intrusion of termites exists, it is critical to contact a professional exterminator to conduct an onsite inspection. But before it escalates to that point, here are four preventative measures:
Limiting accumulations of moisture: Regularly maintain your gutters and downspouts to ensure that water is routed away from the home. Replace water-damaged parts of the structure, and repair any leaky faucets or pipes. Basement and crawlspace areas should have adequate ventilation to prevent excessive levels of humidity and dehumidifiers.

Preventing points of entry: Closely analyze the exterior of the home for openings that potentially allow water intrusion. Inspect the foundation of the home for cracks or crevices that have developed and promptly apply a durable sealant or caulking product.

Removing debris from adjacent areas: Clean up fallen trees, stumps, or branches. Store firewood away from the exterior of the structure. Keep shrubs and other vegetation well-trimmed.

Establishing barriers that prevent direct soil to wood contact: Limit direct contact between wooden parts of the structure and the soil where subterranean termites are likely to nest. Likewise, create a barrier composed of a metal, stone, or a similar durable material.
Importance Of Promptly Contacting A Pest Control Professional
Do you suspect that a portion of your property has been invaded by termites? In these cases, it is important to consult with a licensed exterminator that will accurately assess the problem. Do-it-yourself products that are available today are generally unable to effectively eliminate these resilient pests. In the meanwhile, termites may continue to expand their activity and create more significant property damage.
Experienced Provider Of Termite Extermination in Maysville
The seasoned staff at Ohio Pest Control has the expertise needed to quickly eradicate infestations of termites, ants, rodents, and other uninvited guests that can infiltrate your property. We employ a comprehensive process that includes a thorough inspection, the latest treatment options, and timely follow-up. This has been a formula that has delivered superior customer satisfaction since 1967.

Our team of local pest control technicians is committed to protecting the safety of you and your family. We are also conscious of protecting the environment and employ methods and products that are consistent with this goal. Please contact us today for a no-obligation inspection and estimate.