How To Get Rid of Bed Bugs In Your Portsmouth, OH Home
7/15/2021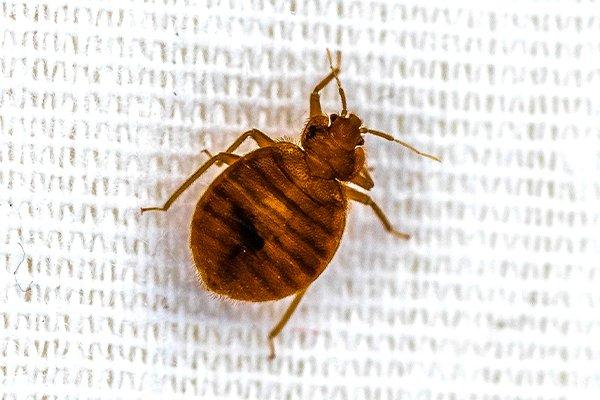 Bed bugs are just plain nasty. The thought of sharing your bed with them will give most folks the creeps and make you start itching everywhere. It's bad enough to have a problem with bed bugs, but to admit it out loud is hard to do. They are in the same category as lice, having the reputation of being associated with filth. We know now this isn't always the case.
Saving Money And Saving Face with Bed Bugs
Well, before you head off to the local hardware store to purchase a cart full of insecticides, you might want to know what your up against. Bed bugs only come out at night, so they are rather difficult to locate. Obviously, the first sign would be bites on your skin, sometimes mistaken for mosquito or flea bites. Bed bugs are brownish-red in color and kinda flat. Human and animal blood is their food source. They will hang out in the seems of the mattress or crevices of other fabric furniture.
If faced with an infestation, there are DIY remedies available. Many home and business owners choose this route attempting to cut costs. Saving money isn't the only reason people choose the DIY methods. Often people are embarrassed that bed bugs have infested their home or business. The last thing a business needs is bad press or gossip about their situation, so opting for a discrete method is preferable.
DIY Solutions For Bed Bugs in Portsmouth
Nowadays it's so easy to search out DIY solutions to any problem. We are quick to Google or watch a YouTube video, thinking that the answer is just a click away. Here is a shortlist of products available for the do-it-yourselfer:
Special mattress pads that claim to make hiding places disappear.
Sprays that claim to kill on contact
Traps that claim to stop bugs before they get to the bed
These methods rarely, if ever work as advertised. The only causality is your checkbook. The average person makes repeated trips to the store in an attempt to eradicate these pests quietly; however, they won't go without a fight. In most cases, you will see a temporary decline in bed bug activity, but they shall return. The trick is to eliminate the bed bugs completely. Bed bugs will make themselves comfortable throughout the home, not just the bedroom. Trained professionals will locate bed bug hotspots and come up with a comprehensive plan for bed bug control.
Ohio Pest Control Bed Bug Program
At Ohio Pest Control, we use safe, effective methods to fully eliminate bed bug infestations in homes and businesses throughout our service area. These pests have become a growing problem in the Portsmouth, OH area, so we have become Bed bug experts. Our program is comprehensive and reliable.
Inspection: This is an important step in determining the severity of the problem. Also walking the homeowner through a series of steps will aid in the success of the program.
Treatment: We are safe and eco-friendly. This stage takes about six hours. During this time, the family will need to leave the home. We will arrive in unmarked trailers, understanding that discretion is important to our clients. This treatment is chemical-free and completely safe.
Follow-up: We will check back with you in 48 hours. Rarely do we need to do any further treatments.
Contact Ohio Pest Control Today
Don't waste time and money with toxic DIY solutions. Ohio Pest Control has been serving the Portsmouth area for 50 years. We understand our community and its pest problems. Whether you're dealing with bed bugs or other unwanted pests, we will come up with a solution that works for your problem and your budget. Reach out to us today to learn more about our one-time or recurring pest control plans.