Professional Pest Control For Ceredo, WV Properties
Living in Ceredo, WV means living in one of "West Virginia's Most Livable Small Towns." If you are looking for a small-town feel, right down to the peaceful, tree-lined neighborhoods, Ceredo is the place for you. But even a beautiful small town like Ceredo isn't safe from pests and the problems they can cause.
At Ohio Pest Control, we have more than 50 years of experience in local pest control. We started as a small pest control company with one truck and a termite pump, and have grown to cover Ohio, West Virginia, and Kentucky. But as we grew, we never lost our customer-first, family-oriented focus. We have the size to tackle any pest control problem you are dealing with but are still small enough to treat you like family. Call us today and join our pest control family.
Home Pest Control In Ceredo, WV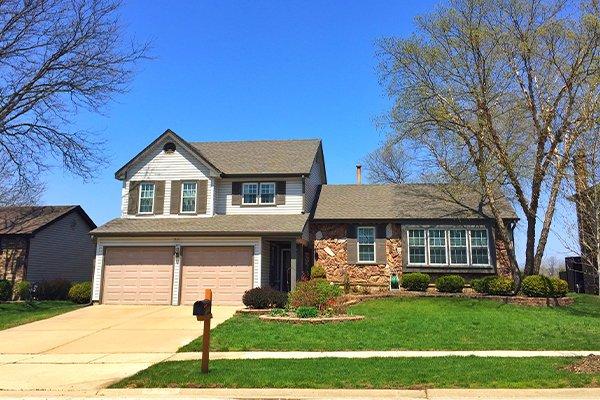 There is nothing better than coming home after a long day at work, school, or being out and about. But that feeling of relief and relaxation can quickly fade if you come home and find a pest problem. Pests in your home can make it impossible to relax. They can also put you and your family at risk for serious health problems and destroy your home.
For residents of Ceredo that are dealing with pests, or just want to make sure their home stays pest-free, we have solutions. Starting with a thorough inspection of your home and property, we will determine what pests are threatening your home and any areas of concern that may lead to a future infestation. Based on the results, we'll treat your home to eliminate current pests and prevent future ones. To make sure your home remains protected year-round, we will schedule follow-up visits to fit your schedule and budget.
Our residential pest control process has proven to be effective at eliminating pests for more than 50 years. Let us keep your home pest-free as well, so you can relax without worrying about pests and the issues they can cause.
Commercial Pest Control In Ceredo, WV
If you run a business, you know how important your reputation in the community is. This is especially true in a small town like Ceredo. All it takes is one person to see a roach or a rodent in your building, and the whole town will know. Just like that, people will find other places to go that they think are cleaner and safer.
Here at Ohio Pest Control, we understand how important reputation is. Whatever your business, we want to keep your reputation in the community safe. We have experience providing pest control to a wide range of industries including:
Bars and restaurants

Hospitals

Government buildings

Offices

Schools

Warehouses

Many more
We'll take the time to develop a custom pest control plan for your business, no matter what industry. We can also provide specialty services like bed bug, bird, rodent, mosquito, and termite control.
Call us today and we will get started keeping your business pest-free and your reputation in the community protected.
Why Professional Mosquito Control Is Essential For Ceredo
No one wants to deal with mosquitoes. When these pests show up, even the most fun outdoor event comes to a quick end. Without professional mosquito control, no barbecue, tailgate, or backyard ballgame is safe from these pests.
Not only are these pests a nuisance, but their painful bites can also be dangerous. Mosquitoes can carry a wide variety of diseases that can infect people. These diseases include:
West Nile virus

Dengue

Chikungunya

Yellow fever

Encephalitis

Tularemia

Malaria
They can also transmit potentially deadly heartworms to dogs and cats, and their ability to spread disease of all kinds is what makes them the world's deadliest pest.
You can help control mosquitoes on your property by controlling standing water and keeping your grass under control, but there is no substitute for professional mosquito control to keep you and your family safe and your outdoor events enjoyable.
What Do Cockroaches Look Like In Ceredo?
There are thousands of species of cockroach worldwide. All of them have oval-shaped bodies, six legs, long antenna, and wings. Of these thousands of species, there are three species of cockroach most commonly found in Ceredo homes:
German cockroach: This cockroach is ½"-5/8" long, light brown in color with two darker almost parallel stripes on their back.

Oriental cockroach: Often referred to as "water bugs," this pest is 1" long, and shiny black to dark reddish-brown in color. Males have wings while females don't, but neither gender can fly.

American cockroach: The American cockroach is between 1 ¼" and 2 1/8" in length. They are reddish-brown in color and are distinguishable by the yellow figure eight pattern on the back of their head.
Whatever species of cockroach is threatening your home, let our trained technicians eliminate them for you. We will identify the cockroach species in your home and develop a plan to treat this problem and keep it from coming back.

Schedule Your Free Inspection
Complete the form below to schedule your no obligation inspection.