Professional Pest Control For Chillicothe, OH Properties
Chillicothe is the county seat of Ross County and is located along the Scioto River, about 45 miles away from Columbus, the state capital. To protect your Chillicothe home or business from the wide range of pests that also live in our area, trust the local pest control technicians here at Ohio Pest Control Inc. Since 1967 we have been dedicated to helping Ohio residents rid their properties of dangerous and destructive pests. Our highly trained service technicians have the experience and commitment necessary to protect your Chillicothe home or business from rodents, spiders, termites, mosquitoes, cockroaches, and more. Don't wait for pests to invade your property and start causing problems. Instead, turn to the skilled service technicians here at Ohio Pest Control Inc. for ongoing commercial and residential pest control services you can trust. We're ready to offer solutions that will give your property the complete protection it needs to remain pest-free.
Residential Pest Control In Chillicothe, OH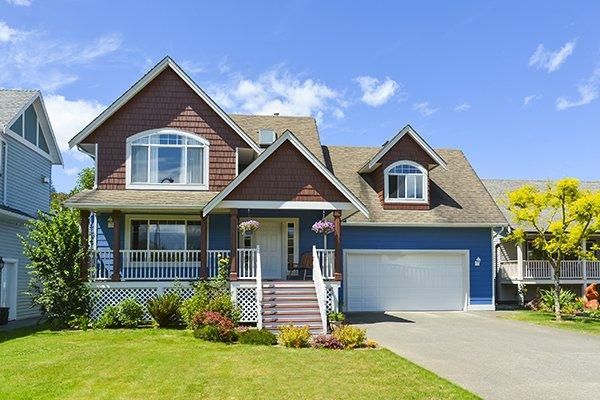 Here at Ohio Pest Control Inc., we understand that every homeowner in Chillicothe has unique wants and needs, which is why we customize our residential pest control plans to fit your home, family, and schedule. Our service technicians will conduct a detailed visual inspection of the interior and exterior of your property to determine what pest problems you're facing and how to get rid of them. Depending on our findings during the inspection, we may recommend spot treatments, bait techniques, granular treatments, or a combination of these control options. At Ohio Pest Control Inc., we care about protecting homes and families from the area's toughest pests. Reach out to our highly-trained service technicians today to learn more about how our residential pest control programs keep Chillicothe homes free of pests throughout the entire year.
Commercial Pest Control In Chillicothe, OH
Invading pests aren't just a threat to your property, they're also a threat to your health, customers, and reputation. As a business owner, one of your most important responsibilities is keeping your Chillicothe commercial facility pest-free. The best way to maintain a pest-free business is with ongoing commercial pest control services from Ohio Pest Control Inc. We are ready to provide comprehensive commercial pest control solutions you can't find anywhere else. With decades of pest control experience and a commitment to the communities we serve, Ohio Pest Control Inc. is the right choice for all of your commercial pest control needs. Don't hesitate to give us a call today for more information about how we handle commercial pest problems.
Problems Rodents Cause In Chillicothe, OH
No homeowner wants to discover that rodents are living in their Chillicothe home. Unfortunately, rats and mice are some of the most common pests to invade properties in Ohio and throughout the United States. Rodents have adapted to live closer to humans, with some species even becoming partially dependent on us. These common household pests typically invade homes and businesses when the weather grows colder and resources such as food, water, and warm shelter become more scarce. Once rodents invade your Chillicothe property, they can cause many significant problems, including:
The introduction of harmful bacteria, pathogens, and parasites. Invading rodents spread several harmful bacteria onto your food items, counter surfaces, and food-prep areas.

The spread of disease. Rodents carry a variety of dangerous diseases, including tularemia, salmonellosis, plague, hantavirus, and leptospirosis.

Property damage. Rodents are best characterized by their long front incisors that never stop growing. To wear their teeth down, mice and rats will chew on almost anything, including your personal belongings, electrical wires, pipes, structural beams, and furniture.
The best way to control and eliminate rodents is with a little help from the experienced service technicians here at Ohio Pest Control Inc. We'll work with you to identify current pest problems and implement a plan to eliminate them. Get in touch with us today to get started!
How To Identify A Bed Bug Infestation In Chillicothe, OH
Bed bugs are flat, oval insects with reddish-brown bodies that resemble the shape and size of an apple seed. After feeding, bed bugs often appear rounder and redder. Despite the common misconception that bed bugs are too small to see, there are actually several signs you can look out for to identify a bed bug infestation in your Chillicothe home or business.
Keep an eye out for small spots of reddish-brown excrement on your furniture, mattresses, and box springs.

Look for blood stains on your bedclothes, sheets, and blankets, which are left behind after bed bugs finish feeding.

Try to spot tiny white bed bug eggs, which are no larger than the size of a pinhead, around your bed, furniture, and personal belongings.

Check your skin for signs of bed bug bites, arranged in clusters or rows.
If you believe bed bugs are living in your Chillicothe property, the professionals from Ohio Pest Control Inc. can help. Don't hesitate to reach out to us today to find out how we handle bed bug infestations.

Schedule Your Free Inspection
Complete the form below to schedule your no obligation inspection.