Professional Pest Control For Flatwoods, KY Properties
Flatwoods is the largest city in Greenup County and is considered a suburb of the nearby city of Ashland, which is located in Boyd County. Protect your Flatwoods residential or commercial property from the many pests that also live in our area by partnering with the licensed service technicians here at Ohio Pest Control Inc. We are dedicated to serving the communities of Kentucky, Ohio, and West Virginia by providing excellent pest management solutions that get the job done right. Whether you're looking for general pest control services or help with a specific pest problem, we have you covered. With our local service technicians by your side, you can rest assured that your Flatwoods home or business is protected from pests year-round. Contact Ohio Pest Control Inc. to find out how we handle residential and commercial pest problems.
Residential Pest Control In Flatwoods, KY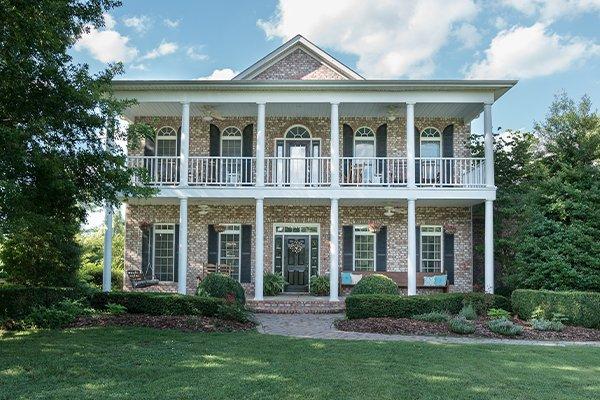 Your Flatwoods home simply isn't a place for pests. Not only are invading pests destructive, but they also pose a significant risk to the health of you and your family. To keep pests out of your home and away from your family, you need effective residential pest control services from Ohio Pest Control Inc. We provide a variety of pest control services to ensure your Flatwoods home remains free of pests year-round. Our skilled service technicians work quickly to eliminate current infestations and prevent new ones from occurring in the future. Reach out to Ohio Pest Control Inc. today to learn more about all of the residential pest control options we have to offer.
Commercial Pest Control In Flatwoods, KY
Owning a business requires a lot of commitment, time, and hard work. But when pests such as rodents, insects, or spiders invade your commercial facility, they put all of your hard work to waste. The best way to protect your Flatwoods business from invading pests is with an effective commercial pest control plan from Ohio Pest Control Inc. Our commercial pest control process begins with a thorough inspection of your property to determine current pest issues, entry points, areas of concern, and conditions that may be conducive to a pest infestation. And, because we understand that no two businesses are the same, we provide customizable service options to fit your specific pest control needs. We offer a variety of services in our commercial pest control plans, including rodent control, general pest management, and fly control. Don't allow pests to invade your business and drive away your loyal customers. Instead, turn to the service technicians here at Ohio Pest Control Inc. today to learn more about how our commercial pest control programs protect Flatwoods businesses throughout every season.
Mosquito Control Solutions In Flatwoods, KY
Each year, mosquitoes seem to arrive out of nowhere when the weather becomes warmer in the spring and summer. Mosquitos are annoying warm-weather pests that thrive in our hot, humid summers and are a major problem for both home and business owners alike. In addition to covering your skin in itchy red welts every time you step foot outdoors, mosquitoes also spread a variety of dangerous diseases. Some of the diseases mosquitoes spread include malaria, dengue, Zika virus, yellow fever, chikungunya, and West Nile virus, among others. To avoid dealing with mosquitoes around your Flatwoods home or business, it's important to implement effective mosquito treatments. At Ohio Pest Control Inc., we offer excellent mosquito control services for residential and commercial properties. First, we'll work with you to identify problem areas and conditions that may attract mosquitoes. Then we'll implement effective treatments to reduce the mosquito populations around your Flatwoods property. Contact us today for more details about our mosquito control and prevention process.
Six Ways To Prevent Cockroaches In Flatwoods, KY
Cockroaches are one of the most disturbing and frightening pests you can find in your Flatwoods home or business. Not only are they unpleasant to look at, but they're also capable of spreading a variety of harmful, disease-causing bacteria. To avoid attracting these unsanitary pests to your property, keep the following cockroach prevention tips in mind:
Clean up your kitchen and food prep areas regularly. This includes washing dirty dishes every evening, wiping up crumbs and spilled food, sweeping your floors, and cleaning your counters.

Minimize potential food sources for cockroaches. Store leftover food items in airtight containers, avoid leaving food out on your counters and pick up uneaten pet food.

Keep your trash cans sealed and stored away from your exterior walls.

Eliminate potential entry points. Seal gaps and crevices in your foundation, especially where pipes and utilities enter your building.

Install weather stripping on all of your exterior doors and windows to prevent cockroaches from getting into your property.

Minimize excess clutter such as boxes, papers, and other materials cockroaches could use to hide in.
Though prevention tips are a great way to minimize the number of cockroaches that get into your home or business, the best way to control and prevent cockroaches is with professional cockroach control services from Ohio Pest Control Inc. Get in touch with us today to get started.

Schedule Your Free Inspection
Complete the form below to schedule your no obligation inspection.