Professional Pest Control For Huntington, WV Properties
Huntington, WV, is a great college town. Home to Marshall University, there are plenty of options for nightlife and entertainment for the many students and young professionals that call this area home. But with the good comes the bad. One of the issues with living in Huntington is the many pests that call our area home.
We began helping residents with their pest control needs in 1967 with a truck and termite pump. We have grown since then, but never gotten away from our family-oriented roots. Our company has expanded, but our customers are still our family. If you're looking for a pest control company you can trust that provides pest control services you can count on, contact us today to get started with a free inspection.
Home Pest Control In Huntington, WV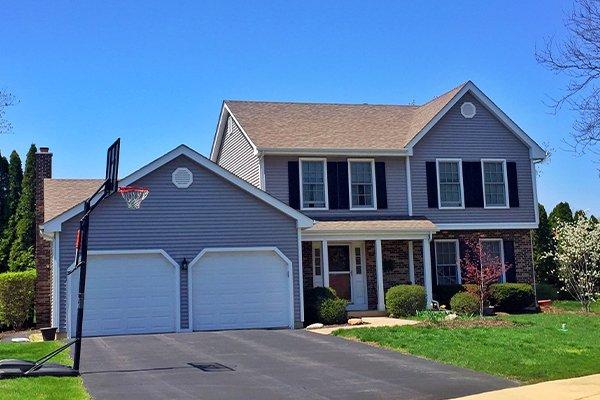 There is nothing worse than coming home from a long day at work to find that your home has been taken over by pests. Whether it's ants, roaches, rodents, or anything in between, pests in your home can be a nuisance and a danger. They can spread diseases and cause allergy and asthma attacks.
We take pride in protecting your home and keeping your family safe from pests. We use a proven three-step home pest control process with guaranteed results:
Inspection: We will complete a detailed inspection of your home to determine what pests are present and identify conditions conducive to future infestations.

Treatment: Based on the results of the inspection, we will begin treatment of your home. We use a variety of treatments depending on your needs to eliminate infestations and prevent future problems.

Follow-Ups: We will schedule routine follow-up visits to make sure your home remains protected. We can work with you to structure a follow-up schedule that fits your needs and budget.
Our pest control process is proven to eliminate pests in your home and make sure they don't come back. We'll keep your home protected, so you can enjoy your time together without worrying about pests and the issues they cause.
Commercial Pest Control In Huntington, WV
Keeping pests out of your commercial property can make running your business a little less stressful. With all the issues that come up daily, it is nice to know that pests aren't going to be one of them. That's something you can feel confident in when you trust Ohio Pest Control for all your commercial pest control needs.
We have experience protecting a wide range of Huntington businesses, including:
Bars

Restaurants

Government Buildings

Hospitals

Offices

Schools

Warehouses

Many more
Whatever your business, we can protect it from pests. We'll start by inspecting and treating the interior and exterior of your building. Then we will work with you to develop a recurring treatment schedule that fits the time constraints, needs, and budget of your business. We can keep your business safe from pests so you can focus on your day-to-day operations without interruption.
Five Things You Can Do To Avoid Rodents In Huntington
Rodents may look sweet with their fuzzy ears and little whiskers, but these pests can be a major problem for Huntington residents. Rodents in your home can spread disease and destroy your property by chewing through pipes and wiring. Once they have made their way into your home, they can be almost impossible to get rid of without professional help.
The best way to deal with a rodent infestation in your home is to prevent it from happening. Here are five tips to avoid rodents in Huntington:
Use screens to cover openings in your home like vents and chimneys.

Remove food sources from your home by keeping trash in sealed containers, harvesting fruits and vegetables regularly, and cleaning up outdoor eating areas.

Store food in airtight containers or in the refrigerator.

Seal any cracks and crevices in your walls or foundation.

Eliminate nesting areas by removing overgrown vegetation and other areas rodents could hide.
If rodents do make their way into your home, call us immediately for rodent control. We can safely and effectively trap and remove the rodents and help you identify and correct the issues that led them to your home so it doesn't happen again.
Are The Bed Bugs In Huntington Dangerous?
Bed bugs are small pests that cause big issues. Their size may lead you to believe that they aren't dangerous, but they can cause a variety of health issues if they make their way into your home:
Bed bug bites open skin, allowing the potential for secondary infections.

People who are allergic may have a reaction that includes itchy red rashes.

Lack of sleep is also a major health concern, and sleep can be difficult during a bed bug infestation.
Dealing with bed bugs is a job best left to the professionals. To quickly eliminate a bed bug problem in your home, give us a call. Our highly trained technicians can get you back to sleeping soundly in no time with effective bed bug control.

Schedule Your Free Inspection
Complete the form below to schedule your no obligation inspection.