Professional Pest Control For Ironton, OH Properties
Ironton is the county seat of Lawrence County, located along the Ohio River within the southernmost portion of Ohio. To protect your Ironton home or business from the area's most common pests, the professionals at Ohio Pest Control Inc. are ready to provide comprehensive pest control solutions. With decades of experience within the pest control industry and a commitment to providing excellent care to our customers, Ohio Pest Control Inc. is the right choice for all of your residential or commercial pest control needs. Contact us today to learn more about how we keep Ironton properties pest-free throughout every season.
Residential Pest Control In Ironton, OH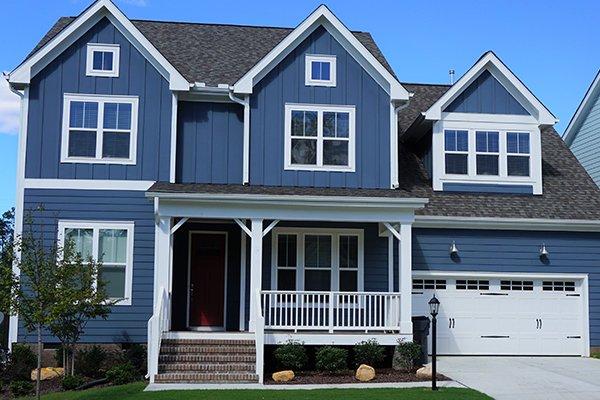 The goal of every Ironton homeowner is to protect their property and family from potential threats. And one of the biggest threats to your health and safety is the presence of a pest infestation. Pests spread a variety of dangerous diseases, cause property damage, contaminate food items, and put the health of your family at risk. At Ohio Pest Control Inc., we care about keeping homes and families protected from pests throughout the entire year. Our residential pest control plans are designed with your needs in mind, which means you can depend on us to provide high-quality solutions every time. Don't wait for pests to invade your Ironton home and take away your peace of mind. Instead, reach out to the service technicians at Ohio Pest Control Inc. to improve your quality of life and receive the ongoing care you deserve.
Commercial Pest Control In Ironton, OH
Pests are a major threat to the success of your Ironton business. If even one of your customers notices rats or cockroaches in your commercial facility, it could spell out disaster for your reputation. The best solution for all of your commercial pest problems is ongoing pest control services from Ohio Pest Control Inc. We understand that every business faces unique pest problems, which is why we customize our commercial pest control plans to fit the specific needs and regulations of your business. If you believe rodents, insects, spiders, or other pests are causing problems in your business, don't hesitate to give a call to Ohio Pest Control Inc. We'll work with you to find the right solution for your commercial pest control needs.
Bird Control Services In Ironton, OH
Birds aren't often the first animals people think of when the word "pest" is used. Some people even put bird feeders on their lawns to attract these colorful creatures to their properties. Though many people enjoy birdwatching, you don't want to find birds living in or around your commercial facility. Birds typically infest commercial properties for two main reasons: to build nests in warm, sheltered spaces and to perch on buildings as they keep watch of a nearby food source. Birds such as starlings and pigeons cause many problems for Ironton business owners. Left unchecked, bird infestations can become as bothersome as fleas, ticks, and rodents! Not only can a bird infestation drive away your customers, but it can also lead to serious property damage and health risks. Bird infestations often result in sidewalks and pathways being covered in droppings, which can lead to slipping hazards. In addition to being unsightly, bird droppings are also responsible for the spread of disease, corroding machinery, and damaging the exterior of your business. If the presence of birds around your Ironton business is threatening your peace of mind, the service technicians at Ohio Pest Control Inc. can help. Our bird control options include netting, bird spikes, ovulation control, and deterrents. Get in touch with us today to get started!
How To Prevent Fleas & Ticks In Ironton, OH
Fleas and ticks are very different pests, but share a lot of similarities as well. Both fleas and ticks are parasitic pests that depend on the blood of a host to survive. While fleas are insects, ticks fall into the category of arachnids. These small, blood-feeding pests prefer to feed on the blood of both people and animals. If fleas or ticks invade your Ironton property, they can cause many problems, such as skin irritation due to excessive scratching, allergic reactions, and the spread of disease. To protect your family and pets from fleas and ticks, it's important to implement effective prevention tips:
Equip your pets with vet-approved flea and tick collars.

Wash your pet's bedding regularly.

Make your property less appealing to wildlife pests and rodents, which can bring fleas and ticks closer to your home.

Avoid areas of tall grass and thick foliage, which ticks like to hide in.

Wear long-sleeved clothing when you spend time outdoors.

If you take hikes or walk through the forest, try to stick to the middle of the path.

Always check your skin, clothing, and pets for signs of fleas and ticks before entering your home.

Seal gaps and crevices around the exterior of your property to prevent rodents from entering your home, bringing fleas and ticks with them.
When it comes to protecting your family and pets from fleas and ticks, there's nothing better than professional flea and tick control services from Ohio Pest Control Inc. Learn more about how we handle flea and tick infestations by contacting us today.

Schedule Your Free Inspection
Complete the form below to schedule your no obligation inspection.