Professional Pest Control For Jackson, OH Properties
Jackson is a city in and the county seat of Jackson County. Though people enjoy living in our area for many reasons, it's important to remember that many pests also live in Jackson and are always seeking out new opportunities to invade your home or business. The best way to prevent pests from infesting your property and taking away your peace of mind is to implement ongoing pest control services from Ohio Pest Control Inc. We are a family-owned and operated pest control company with a deep commitment to the communities we serve. It's our goal to treat you like part of our family by providing only the most effective pest management strategies and prevention techniques available. When it comes to maintaining a pest-free environment in your Jackson home or business, no one does it better than the professionals here at Ohio Pest Control Inc. Contact us today to learn more about our residential and commercial pest control programs.
Residential Pest Control In Jackson, OH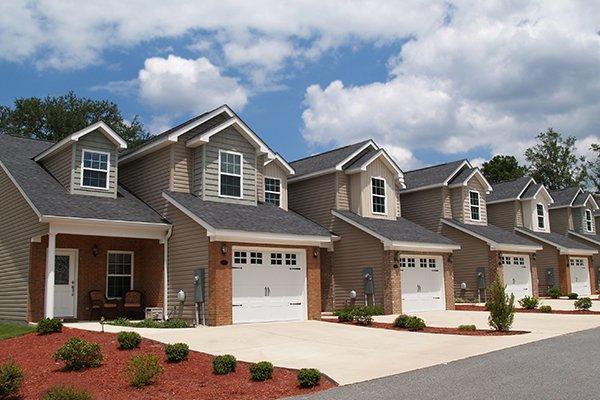 As a homeowner, it's your top priority to protect your home and family from harm. But when pests invade your residential property, they cause structural damage, contaminate food items, spread dangerous diseases, and threaten your family. At Ohio Pest Control Inc., we strive to continually provide the most effective pest control services available. By utilizing advanced pest control methods and treatments, we're ready to eliminate your pest problems at their source. Give your home and family the complete protection they need by partnering with the skilled service technicians here at Ohio Pest Control Inc. We'll work with you to find a residential pest control plan that fits your specific needs.
Commercial Pest Control In Jackson, OH
Pests don't belong in your commercial facility. That's why the professionals here at Ohio Pest Control Inc. are proud to offer comprehensive commercial pest control services to keep your Jackson business free of pests all year long. Invading pests cause serious property damage, introduce harmful diseases, and scare away your customers—all of which can lead to a loss of revenue. At Ohio Pest Control Inc., we understand the significance of excellent pest management. Our goal is to eliminate current pest problems and implement measures to prevent future pest activity within your business. Get in touch with our highly-trained service technicians today for more details about our commercial pest control process.
Signs Termites Leave Behind In Jackson, OH
Termites can invade your Jackson property and cause damage for an extended period of time without being discovered. This is why many people consider termites to be "silent destroyers." Termite infestations are often only discovered after significant structural damage has already been done. To help minimize the amount of damage termites cause to your Jackson home or business, it's vital to keep an eye out for warning signs of their presence. Signs of termite activity include:
Wood that sounds hollow when you tap on it.

Mud tubes climbing up your foundation and exterior walls.

Drooping or discolored drywall.

Excessively squeaky or spongy floorboards.

Sticking windows and hard-to-open doors.

Piles of discarded termite wings, left after reproductive termites find a suitable location to build their nests.

Visible signs of termite damage and maze-like patterns in wooden furniture, walls, and floors.

Termite swarmers flying around the exterior of your property.

Bubbling or peeling paint that looks similar to water damage.
If you notice signs of termite activity in or around your Jackson property, don't hesitate to contact the professionals here at Ohio Pest Control Inc. right away. Our service technicians understand how to identify, eliminate, and prevent termite infestations throughout every season. Contact us today to learn more about our effective termite treatments.
Protect Your Jackson, OH Property From Occasional Invaders
"Occasional invaders" is a term for pests that invade residential and commercial properties sporadically throughout the year. Common examples of occasional invaders include boxelder bugs, ladybugs, crickets, centipedes, millipedes, and brown marmorated stink bugs. They typically become a problem in and around Jackson properties when outdoor weather conditions become unfavorable during the fall and winter. Although occasional invaders are not dangerous, they still cause many problems when they get into your property. Occasional invaders are nuisance pests that cause annoyance, emit foul odors, stain furniture, and cause other problems within your Jackson home or business. The most effective way to keep stink bugs, centipedes, crickets, and other pests out of your home or business is with comprehensive pest control services from Ohio Pest Control Inc. Our licensed technicians have the skill and experience necessary to eliminate a wide range of pests, including occasional invaders. Whether you're looking for general pest control services or treatments to target a specific pest problem, we have you covered. If you're ready to say goodbye to pest problems, don't hesitate to get in touch with the professionals at Ohio Pest Control Inc. today.

Schedule Your Free Inspection
Complete the form below to schedule your no obligation inspection.