Professional Pest Control For Lucasville, OH Properties
Lucasville is a census-designated place in Scioto County, located about 11 miles away from the city of Portsmouth. To ensure your Lucasville home or business remains pest-free throughout the entire year, you need professional pest control services from Ohio Pest Control Inc. Since 1967, we have been proud to provide excellent pest management solutions for residents in Lucasville and throughout Ohio. We're committed to serving the community by providing ongoing pest control services that will protect your home or business year-round. No matter what type of pest problem you're facing, our experienced technicians have what it takes to get the job done right. Reach out to Ohio Pest Control Inc. for commercial and residential pest control solutions you can trust.
Residential Pest Control In Lucasville, OH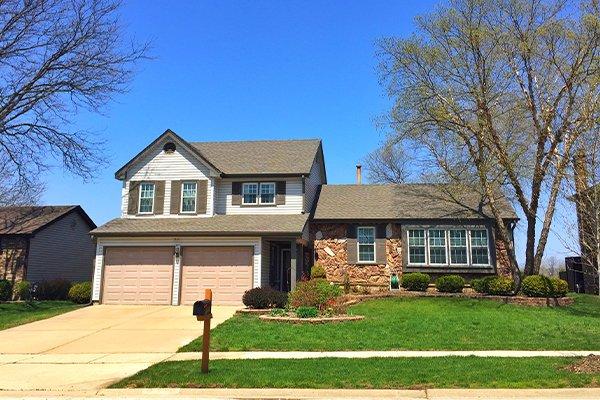 Pests such as rodents and insects are always searching for new ways to invade your residential property and gain access to the food, water, and shelter found inside. That's why the professionals at Ohio Pest Control Inc. are here to implement effective residential pest control services and protect your property before pests have the opportunity to get into your home in the first place. And, because we understand that every homeowner has unique pest problems, our residential pest control plans are customized to meet the needs of your home, family, and schedule. Give Ohio Pest Control Inc. a call today to learn more about our residential pest control services.
Commercial Pest Control In Lucasville, OH
When you run a business, you simply don't have time to worry about a pest infestation in your commercial facility. It's your goal to provide excellent products and services that will keep your customers satisfied. But invading pests put that goal at risk. Pest infestations lead to property damage, the spread of disease, unsatisfied customers, and a bad reputation. Give your Lucasville business the complete pest protection it needs by partnering with the service technicians from Ohio Pest Control Inc. for all of your commercial pest control needs. We understand the importance of a pest-free business environment, which is why our services target and eliminate pest problems at their core. Don't wait for pests to threaten the reputation of your Lucasville business. Instead, contact Ohio Pest Control Inc. to get started on your journey to a pest-free future.
Rodent Control Solutions In Lucasville, OH
Whether you think rodents look cute or frightening, the truth is that rodent infestations are a serious problem within Lucasville homes and businesses. Invading rodents cause significant structural damage with their constant chewing behavior, introduce harmful bacteria, and spread a variety of diseases that can make you sick. Many rodents also have a fast reproduction rate, which means a small infestation can become a large one within a relatively short period of time. The best way to protect your Lucasville property from rodents is with professional rodent control services from Ohio Pest Control Inc. We are proud to offer excellent solutions to combat all kinds of common pests, including rodents. Our licensed service technicians offer several rodent control options, including traps, bait boxes, and exclusion work (with some exceptions), depending on your needs. Keep your Lucasville home or business free of roof rats, house mice, Norway rats, and other rodents when you partner with the professionals here at Ohio Pest Control Inc. We're ready to deliver excellent pest control solutions to protect your property from pests of all shapes and sizes.
Can Ant Infestations Be Prevented In Lucasville, OH?
Ants are ranked as the most common household pests in the United States. These small, social insects live in large nests and work together to feed, protect, and build their colonies. Although there are over 10,000 unique species of ants found throughout the world, only a few species are known to invade residential and commercial properties. Here in Lucasville, the most common ant species include pavement ants, carpenter ants, and odorous house ants. Ants typically invade homes and businesses while foraging for a source of food to bring back to their colonies. To avoid attracting ants to your property, implement the following ant prevention tips:
Wipe down your counter surfaces and sweep your floors regularly to remove crumbs and food residue.

Wash dirty dishes at least once a day.

Remove ant trails with a mixture of water and vinegar to prevent ants from leaving behind scent trails for other ants to follow.

Seal cracks and crevices around the exterior of your property and install weather stripping on your doors and windows.

Store leftover food items in the refrigerator or airtight plastic containers.

Avoid leaving pet food out unattended.
If you believe ants are living in or around your Lucasville property, the service technicians from Ohio Pest Control Inc. are here to help. Our ant control services are designed to eliminate ant infestations at their source and prevent them from returning. Reach out to us today for more information about our ant control treatments and prevention strategies.

Schedule Your Free Inspection
Complete the form below to schedule your no obligation inspection.