Professional Pest Control For Maysville, KY Properties
Nestled in Mason County, the city of Maysville sits on the banks of the Ohio River and offers proximity to other nearby cities, making it a lovely place to live. Unfortunately, with so much nature present, the threat of pest infestations is real. In those cases, ongoing pest control is necessary.

At Ohio Pest Control Inc., our team believes in providing outstanding pest management solutions that deliver the results you need from the start. We have you covered whether you need general services or need to deal with a specific pest problem. Our commitment to comprehensive pest solutions is unmatched, making us the best option for Mason County pest control.

Are you ready to take back control of your property? Contact our team today to discuss your options and enjoy being pest-free again!
Home Pest Control In Maysville, KY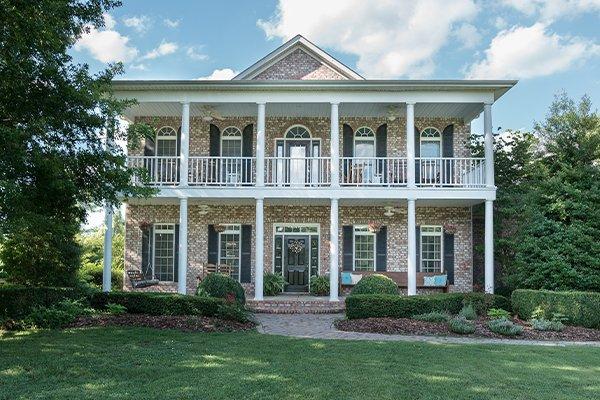 You should feel safe and at peace at home, which isn't possible when facing a pest infestation. Pests are destructive and often pose a significant threat to the health and safety of you and your loved ones. Fortunately, that's not a problem when you have professional residential pest control services from Ohio Pest Control Inc.

We offer various pest control services to tackle the unique problems you're facing. More importantly, we do what it takes to keep you pest-free. We focus on eliminating current infestations while using measures to prevent new ones from happening.

If you're ready to take back your home, reach out to Ohio Pest Control Inc.! Contact us today to learn more about your residential pest control options and get back to living pest-free.
Commercial Pest Control In Maysville, KY
Your business takes up much of your time and doesn't leave any for impromptu emergencies like a pest infestation. Unfortunately, you can't afford to leave the infestation unchecked, thanks to potential problems like negative reviews, contaminated inventories, and more. The good news is that commercial pest control is the only solution you need.

Our process starts with a comprehensive inspection of your property to determine the following:
Current pest issues
Entry points
Areas of concern
Conducive conditions
After getting the answers we need, we provide a customized pest control solution that delivers the results you need without fail. Our services include but aren't limited to rodent control, general pest management, and fly control.

Keep your business running like usual with ongoing commercial pest control from Ohio Pest Control Inc. Reach out to us today to learn more about what we can do to help you regain control of your business.
Here's Why It Is So Difficult To Keep Rodents Out Of Your Maysville Home
Rodents aren't fun for anyone to deal with, whether it's a mouse, a rat, or another member of the rodent family. Part of the blame lies in how difficult it is to keep them out and away from your home. Fortunately, there are things you can do, such as:
Entry points: Rodents can fit through tiny holes, making it nearly impossible to keep them out unless you fill them with silicone caulk and steel wool.
Food and water: If rodents have access to these resources, they will nest and reproduce accordingly. Minimize water access and eliminate all access to food to get them out of your home.
Trash: If you like a rodent-free home, you better make sure your trashcans have sealed lids.
The best way to keep rodents out of your Maysville home is with ongoing rodent control services. At Ohio Pest Control, we have the resources and training needed to eliminate your rodent population effectively. Contact us today to find out more about what we can do for you.
Five Uncommon Places To Find Bed Bugs In Maysville
The last thing you want to find in your home is bed bugs. They feed on human blood and leave behind itchy welts, creating a miserable environment for everyone, and creating a need for bed bug control in Maysville. While you may know to check your bed for this pest, there are five unusual places you can find bed bugs, such as:
Purses
Stuffed Animals
Fluorescent Light Bulbs
School Buses
Airplanes
Never assume you're free and clear of bed bugs. They hitchhike everywhere and are tiny enough to be sneaky. Fortunately, our team has the training and resources needed to eliminate your bed bug problems quickly and effectively.

If you're ready to say goodbye to bed bugs in your home, reach out to Ohio Pest Control Inc. for bed bug control in Maysville. Contact our team today to discuss your options and take the first step toward bed bug-free!

Schedule Your Free Inspection
Complete the form below to schedule your no obligation inspection.