Protecting Your Portsmouth Property From Pesky Mosquitoes
Whether you own a home or a business in the Portsmouth area, if it has any sort of outdoor space, you know how miserable mosquitoes can be when you try to go outside. Although they are a seasonal pest and one that doesn't infest indoor locations, that doesn't make the tiny mosquito any less problematic.
Mosquitoes are an annoyance for anyone who wants to spend time outdoors, and they're also dangerous. In fact, mosquitoes are the deadliest pest on the planet, killing over one million people every year by spreading diseases through their bites. Although far fewer people die in the United States from mosquito-borne diseases, they still pose a substantial health risk to anyone who comes in contact with them.
If your home or business has a lot of mosquitoes, you don't have to simply deal with them. Ohio Pest Control offers mosquito control services to reduce the number of mosquitoes on your property, which lowers the risk of illness and makes it far more pleasant to spend time outdoors.
Our Mosquito Control Offerings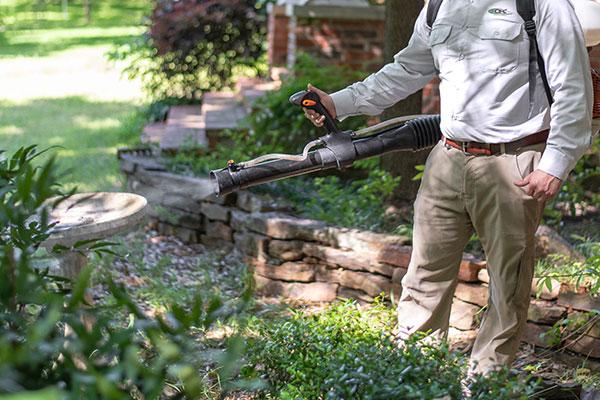 Residential
If your home needs mosquito control, Ohio Pest Control can help. We'll come to your property to inspect and treat on the same day. First, we'll look around your property to determine what areas are problem areas. These areas include the places where adult mosquitoes rest during the day and places of standing water where they lay their eggs.
We use a combination of treatments to help reduce the adult mosquito populations, including spot treatments and granular treatments to shrubs, trees, the exterior of your house, and more. We use a larvicide treatment in areas of standing water to eliminate mosquito eggs and larvae before they have a chance to mature.
We'll also make recommendations about what you can do to help keep mosquito populations low on your property. It often just takes simple, small changes to yield good results.
Commercial
If your commercial property requires mosquito control, Ohio Pest Control offers commercial services. We use a truck-mounted ultra-low volume fogger to treat larger areas.
This service is also offered to cities, counties, and townships to provide fogging through the streets. We'll perform this service at dusk when mosquito activity is at its peak.
Mosquito Protection In Portsmouth Starts With Ohio Pest Control
If mosquitoes are getting out of control on your property, don't stay inside until the seasons change. Ohio Pest Control's mosquito control services will eliminate both adult and larval mosquitoes so that you can get back outside without getting covered in itchy and potentially dangerous bites. Contact us today to schedule your mosquito control service.
Learn more about our home pest control and commercial pest control services.

Schedule Your Free Inspection
Complete the form below to schedule your no obligation inspection.