Reliable Pest Control Services In Portsmouth, Ohio
Portsmouth, OH, truly embodies the sentiment of southern hospitality. Our city offers all the beauty and charm of Southern Ohio, and it's a lovely place to lay down roots. Unfortunately, pests are also looking for somewhere to settle down, and our homes and businesses are their top choice. Infestations are a huge threat that can have detrimental effects on your property and those inside of it. That's why professional protection is so important.
Ohio Pest Control is a local, family owned and operated company with a dedication to excellence. Since 1967, we've been servicing residential and commercial properties throughout Scioto County and the surrounding areas. We protect local properties from various common area pests, such as termites, bed bugs, cockroaches, ants, stinging insects, rodents, fleas, spiders, mosquitoes, and wildlife. Call us today to schedule your free inspection.
Home Pest Control In Portsmouth, OH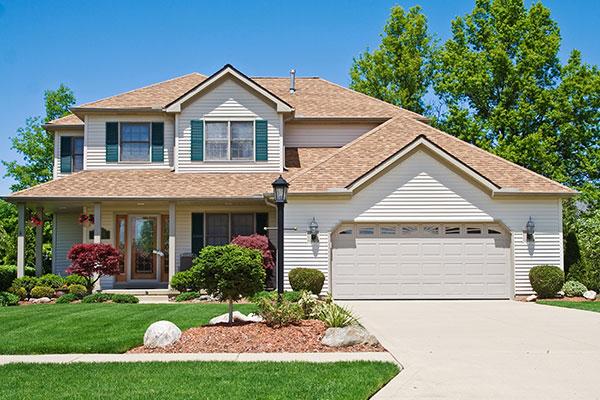 The most effective method of pest protection for your Portsmouth home is ongoing services from pest professionals. Here at Ohio Pest Control, we offer complete residential pest control solutions that local homeowners can rely on all year long. We currently service 900 homes in the local area, using trusted IPM (Integrated Pest Management) strategies to target the infestation from the inside out. Contact us to discuss your residential pest control needs today.
Commercial Pest Control In Portsmouth, OH
Here in Portsmouth, there are a variety of businesses, both big and small. One thing they all have in common, though, is the fact they're susceptible to pest activity. When pests get into your business, they cause large-scale damage and contamination, seriously compromising every aspect of your operation. If you want guaranteed protection from an infestation, look no further than the team at Ohio Pest Control.
We service a broad range of facilities, including restaurants, bars, government facilities, warehouses, office buildings, schools, and hospitals. After a consultation and walk-through of the facility, we do a thorough inspection and then develop a customized treatment plan to meet your needs. We provide monthly follow-up visits, and additional services for general pest control, rodent control, fly control, wildlife control, and commercial bird control. Reach out to us today to learn more about our commercial pest control services.
The Consequences Of Rodent Activity In Portsmouth, OH
Aside from being jarring to find scurrying around your property, rodents are also a huge threat to your property and everyone inside. Consider the following consequences of a rodent infestation.
Contamination and disease: Rodents feed on garbage and decaying matter. They pick up bacteria and pathogens that they then spread around on the surfaces of your home. They leave feces and urine everywhere they go, contaminating every inch of your property and exposing you to a long list of diseases.
Fleas and ticks: Rodents carry fleas and ticks on their bodies. As they infest your home, they bring these pests into the house with them as well, exposing you and your loved ones to a whole new list of health threats and potential infestation issues. It's not worth the risk. Contact us today for quality rodent control you can rely on.
Structural damage: Many rodents live in the wall voids of the house. They can fit into the tiniest openings and gnaw their way through anything soft enough for their teeth to pierce. Not only do they chew away at the construction of your home, but they chew on electrical wiring, risking a potential house fire.
In order to effectively protect your property from rodents, there's no better choice than securing professional pest control services. Contact Ohio Pest Control to discuss your rodent control and prevention needs today; we look forward to your call.
Should Portsmouth, OH Property Owners Be Worried About Termites?
Termites can cause large-scale damage if the problem is not handled promptly by a professional pest control company. You could end up spending thousands of dollars in repairs for not having proper termite prevention methods in place. As a Portsmouth property owner, termite damage should be a top concern.
First of all, termites eat away at the structure of your home. Not only do they feed on wood, but they eat through plaster, metal, support beams, floorboards, posts, wall studs, ceiling joists, etc. They spread through gallery tunnels and grow their populations in multiple locations around your property. They can harm vegetation, your personal belongings, and the construction of your home. Termites also eat away at and destroy insulation and filter systems, contaminating and destroying the air quality, leading to allergic reactions and asthma attacks.
If you want to do everything you can to protect your home or business from the nightmare of termite damage, the best thing you can do is reach out to us today. We're here to provide you with the quality termite control you deserve, so call us today to get started.

Schedule Your Free Inspection
Complete the form below to schedule your no obligation inspection.