Professional Pest Control For Raceland, KY Properties
Named after the Raceland horse race track, this home rule-class city in Greenup, Kentucky, has no shortage of fun things to do. From historical markers for history buffs to amusement parks for thrill-seekers and everything in between, there's a little something for everyone here.
However, as this is an attractive tourist city, it does come with some less than appealing features to consider. What are those features? Pests.
People worldwide travel to Raceland to take in all the sights and attractions here, which also means an uptick in the bed bug population, especially during the warmer months. Additionally, the amusement parks, fairgrounds, and outdoor eating areas, also represent an increase in cockroach, rodent, and wasp populations.
So what's a home rule-class city to do? Rely on only the best in the pest control industry by contacting Ohio Pest Control Inc. for residential and commercial pest control services.
At Ohio Pest Control Inc., we are a local, family-owned business with humble beginnings, starting with nothing but a truck and a 55-gallon termite pump. Through our dedication to protecting Raceland homes and businesses, we've been able to stay in business for over 55 years now.
As we're your Greenup county pest control professionals, don't hesitate to give us a call to get your home or business pest control services started.
Home Pest Control In Raceland, KY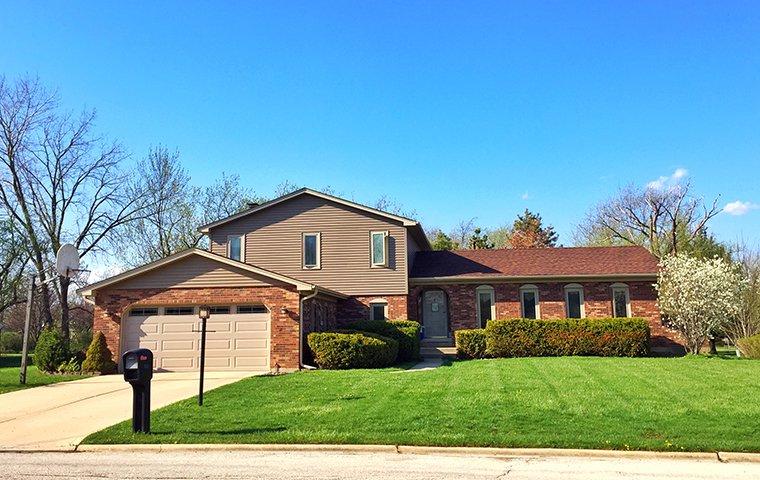 Do you have pests in your home right now? If you can confidently say yes, then that's excellent news. However, when it comes to pests, never underestimate their ability to show up when you least expect it; it's not a matter of if they show up in your home but more so when they show up in your home. So, you may not have pests in your home now (to your knowledge), but do you have an action plan for when they do?
Additionally, whether you think you have pests or not, an inspection can't hurt. At Ohio Pest Control Inc., we provide free home inspections for every customer. If you believe your home is pest-free, we may be able to 'debug' your theory and reveal that precisely the opposite may be happening right under your nose. A proactive approach will save future headaches.
To safeguard your home and family, only trust the best in the industry. Contact Ohio Pest Control Inc. to learn more about our residential pest control services.
Commercial Pest Control In Raceland, KY
As a business owner, part of running a successful business is to anticipate rising problems yet have the proper tools to stop them before starting, right? Yes. That same mindset is the same approach to take when it comes to pest control in your place of business.

When pests decide to make their way into your home, they don't shoot you an email to tell you they're coming; they show up unannounced and almost always at the worst time. That reason alone is why it's crucial to invest in commercial pest control services before pest problems arise.

At Ohio Pest Control Inc., we will come to your facility and conduct a thorough inspection to check for signs of pest activity. If we find signs or conducive conditions, we'll inform you in a detailed report and adequately treat your facility based on our findings. However, if your building is pest-free with no signs of pest activity, we will treat your facility for preventive measures to ensure your business remains pest-free.
Whether your business needs treatment for active pests or preventive treatments, call Ohio Pest Control Inc. We will treat your business for its specific needs.
Don't Try To Get Rid Of Birds On Your Raceland Property On Your Own
The most effective way to get rid of birds on your Raceland property is to be proactive in your efforts. Removing them on your own is the worst thing you want to try and do, as birds carry diseases and ectoparasites.
If birds around your home have nests, they will stop at nothing to protect their eggs, even if it means attacking you for getting too close, which puts you at risk of exposure to their diseases and ectoparasites. Additionally, birds nests are typically at higher elevations, and trying to remove them on your own also puts you at risk of serious injuries from falls.
When birds have taken over your Raceland property, they put you at risk of health threats and can cause serious damage to your property. The sooner you can get rid of them, the better. However, there's a right and wrong way to go about it, and attempting to remove birds yourself is the wrong way to go about it.
Ohio Pest Control Inc. has all the proper tools and equipment necessary to safely and humanely remove birds from your Raceland property. Don't let another minute go by with birds infesting your property. Call your Raceland pest professionals today.
What You Need To Know For Effective Flea & Tick Control In Raceland
Fleas and ticks can make any outdoor space a health and well-being war zone, especially in your home. Both fleas and ticks are ectoparasites that feed on the blood of humans and animals; however, fleas prefer to feed on animals, while ticks will feed on anything it comes across. Nonetheless, both will feed on various hosts, including dogs, cats, rodents, and wild animals.; this is the very thing that makes both so very dangerous.
Ticks have the potential to spread diseases like Lyme disease, ehrlichiosis, tularemia, and Rocky Mountain spotted fever when they feed. Through their saliva, the pathogens of these diseases are spread to humans. On the other hand, Fleas spread bubonic plague, tularemia, tungiasis, and murine typhus. They also can cause tapeworms in pets.
True enough, these pests bring health risks to both humans and animals, but does that mean you have to spend your life indoors worrying about you or your pets contracting a flea or tick-borne disease? Absolutely not.
One key aspect of understanding fleas and ticks is that prevention is vital. Protect yourself and your pets by wearing protective clothing and repellants when you're out in nature. For your pets, talk to your veterinarian about flea and tick programs. Only professional pest services will remove fleas and ticks from your yard and safeguard your home. Contact Ohio Pest Control Inc. to learn about our flea and tick services.

Schedule Your Free Inspection
Complete the form below to schedule your no obligation inspection.