Professional Pest Control For South Portsmouth, KY Properties
The small community of South Portsmouth offers locals scenic views of the Ohio River and a calm pace of daily life. South Portsmouth is a mainly residential area but is peppered with locally-owned businesses and provides easy access to some of the area's bigger towns and cities. Even in this little slice of Southern paradise, pest problems occur, sometimes seemingly out of nowhere.
At Ohio Pest Control, we are proud to be a family-owned, locally-operated business with more than 50 years of experience protecting our community from pests. All of our technicians undergo routine training to ensure that we always provide the highest level of service and with the latest technology in the industry, there's no pest problem we can't solve. To learn more about our Greenup County pest control offerings, contact us today.
Residential Pest Control In South Portsmouth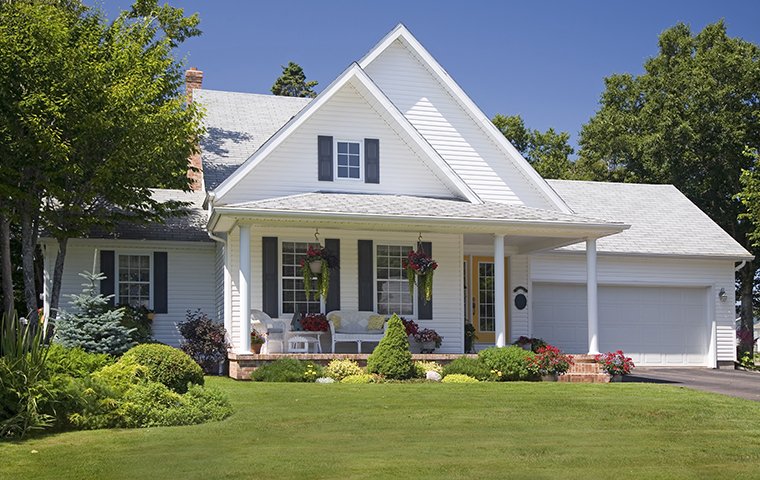 As a family-owned business, it's our top priority at Ohio Pest Control to bring homeowners the safest, most reliable pest control possible. Our process always begins with a property inspection to determine the type of pest activity that you're facing. From there, we turn to granular treatments, bait placement, and spot treatments. With regular maintenance set to your schedule, we'll be able to keep pests from becoming an issue no matter the time of year. We also provide homeowners with bed bug, mosquito, rodent, and termite control. For more information on residential pest control, contact us today.
Commercial Pest Control In South Portsmouth
At Ohio Pest Control, we work to customize reliable treatments plans for every business that we service. We begin with detailed inspections that check every angle of your property, in order to determine where potential issues could come from as well as where current activity has taken shape. Your initial treatment includes thorough interior and exterior treatments that include bait stations, spot treatments, and entry point detection. With regular maintenance, you'll never have to worry about pests in your business again. To learn more about commercial pest control, contact us today.
Here's Why It Is So Difficult To Keep Mice Out Of Your South Portsmouth Home
Mice are one of the most tenacious pests that you might encounter in your South Portsmouth home and it's difficult to keep them out for a few key reasons. To start, mice are determined animals by nature, especially if they detect the presence of a leak or food. These very small creatures are capable of fitting through openings the size of your pinky finger, but will also gnaw at cracks to make them larger if they think that there's food, water, or warm shelter available on the other side. This makes creating a barrier between your home and mice very difficult because there is almost no opening that they can't fit through. Once mice have gained access to your home, they are very difficult to get rid of because you're most likely giving them everything they need without even knowing it. The cycle of providing mice with a warm place to live, exciting things to chew on, and a surplus of food and water gives them very little incentive to ever leave, and once they start reproducing, all bets are off.
At Ohio Pest Control, we work with homeowners to give them the ultimate barrier between their homes and mice. Our expert technicians address current populations as well as conditions that might create future issues. For more information on our mouse control methods, contact us today.
The Trick To Spotting A Bed Bug Problem In Your South Portsmouth Home
Bed bugs make their way inside your Portsmouth home in a variety of sneaky ways. Sometimes they affix themselves to couches and chairs, while other times, they latch onto your personal belongings after you've gone out to eat or returned home from traveling. Regardless of how you contracted a bed bug infestation, they can be very hard to detect because they tend to live in the depths of upholstered items and come out primarily at nighttime. Here are a few signs that you might have a bed bug infestation in your home:
A sweet, musky odor

Noticing live bed bugs

Eggs, eggshells, and nymphs

Shed body parts

Orange and red-colored staining on sheets

Being covered in tiny red bumps and not remembering how you got them
If you notice any of the above signs, don't delay treatment. Professional bed bug removal from Ohio Pest Control is the most reliable way to remove these hard-to-find pests from your home. All of our treatments are eco-friendly and address both adult bed bugs and larvae in order to remove infestations in their entirety. For more information on bed bug control, contact Ohio Pest Control today.

Schedule Your Free Inspection
Complete the form below to schedule your no obligation inspection.