Stop Termites From Damaging Your Portsmouth Home
Termites are small pests that most people don't think about until it's too late. They rarely come out in the open, so it's possible to have them in your house without knowing they're there. In the meantime, they can cause substantial damage to wooden items in your home, including structural elements.

If your home currently has no protection from termites, it's time to look into getting a termite control plan. Ohio Pest Control has been providing termite control services to Portsmouth and the surrounding areas since 1967. We have the experience and knowledge necessary to protect your home from termites, whether they've already gotten inside or you want preventative control.
Our Termite Control Offerings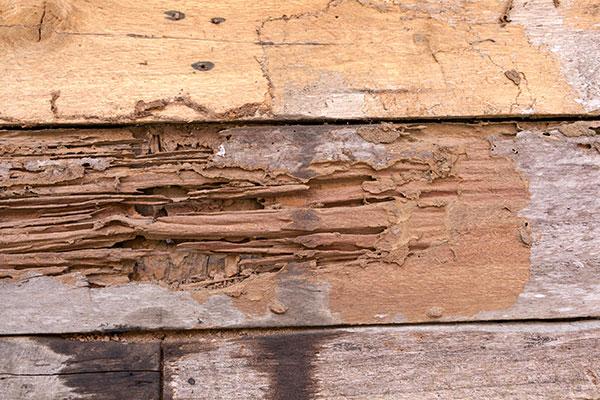 Free Inspection
Ohio Pest Control offers free inspections and estimates for our termite control. We'll thoroughly inspect your home, including the basement or crawl space, to look for any signs of termite damage. If we find any, we'll make recommendations on any repairs that are necessary.
Treatment
We use The Sentricon® System with Always Active™, the #1 termite baiting system in the United States. Sentricon® with Always Active™ uses a scientifically proven bait that's more attractive to termites than wood. We'll install the bait stations into the soil around the perimeter of your house every 10-15 feet. When termites take the bait, they spread it throughout their colony, eventually eliminating the entire colony.
Follow-Up
We'll return to your home every three months to check the bait stations for activity. You do not have to be home when we do these checks since the system is entirely outdoors. We'll leave a door hanger to let you know we've been there.
Warranty
Our Sentricon® System with Always Active™ includes a one-year warranty that is renewable and transferable.

Pre-Construction Treatments
For new home builds, we offer pre-construction termite treatments. These treatments protect your home from termites before it's built. We will treat the soil before the foundation is laid. This service comes with a seven-year transferable warranty.
Protecting Your Home From Wood-Destroying Termites
Termites are a threat to any home in Ohio that doesn't have active termite protection. If your home isn't protected, don't wait another day to do something about it. Ohio Pest Control provides proven termite control that will protect your home for years to come. Contact us today to schedule a free inspection.
Learn more about our home pest control and commercial pest control services.

Schedule Your Free Inspection
Complete the form below to schedule your no obligation inspection.