Professional Pest Control For Vanceburg, KY Properties
With scenic views of the Ohio River, the city of Vanceburg is home to many individuals and families seeking a quiet pace of daily life. Vanceburg has a rich heritage and history dating back to the late 1700's, and while it's maintained it's flavor of the past, not everything stays the same. When conditions change from one season to the next, residents need reliable pest protection. That's why Ohio Pest Control has been dedicated to providing Lewis County pest control for more than five decades.
We believe in treating every customer like family, which is why you'll always receive the best level of service with every interaction we have. All of our services are customized to your specific needs and are backed by our service guarantee. As community members first, we believe that helping our neighbors to maintain pest-free living and working environments is the most important thing we can do. So when you choose Ohio Pest Control for your pest needs, big or small, we'll be there to fix them. For more information on how your property can benefit from ongoing pest control, contact us today.
Home Pest Control In Vanceburg, KY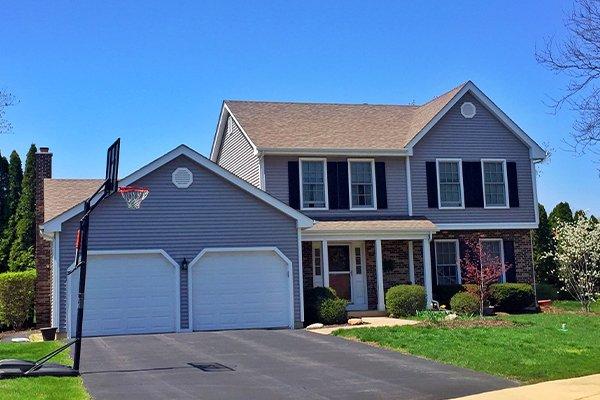 Whether you're facing pesky mosquitoes or are looking to prevent rodents from developing into an issue in your home, Ohio Pest Control can help. Since 1967, we've been providing local homeowners with comprehensive residential pest control that is designed to their precise needs. To this day, we put your safety and satisfaction first in our efforts to both eradicate pest problems and keep them from returning. We always begin our process with a thorough inspection of your home, both inside and outside, and then apply the necessary treatments depending on the problems you're facing. Then, we'll develop a maintenance schedule together in order to meet your residential pest control goals and ensure a pest-free home throughout the year. For more information on how you can protect your Vanceburg home from pests, contact us today.
Commercial Pest Control In Vanceburg, KY
Pests are one of the biggest problems that Vanceburg businesses face on a regular basis but they don't have to be. When you partner with Ohio Pest Control for your commercial pest control needs, you'll reap the benefits of five decades of service along with the most innovative practices in the industry. From our first inspection and treatment of your property through routine maintenance, we'll ensure a safe working environment that is protected around the clock. In addition to our general commercial pest control programs, we also offer protection from bed bugs, termites, rodents, mosquitoes, and birds. To learn more about our offerings and how your business can benefit from them, contact us today.
How To Stop Mosquitoes In Vanceburg
Mosquitoes are a pain for Vanceburg residents. Their season spans approximately half of the year, with its peak taking place over the summer. During this time, female mosquitoes are looking for people to feed off of, as your blood is required in order for her to reproduce. And mosquitoes aren't that fussy. There is so much about human existence that is appealing to them, which makes repelling them and keeping them off of your property so difficult.
Mosquitoes also seek damp and dark places to lay their eggs and take up shelter, which means that you would have to maintain a nearly perfect yard and property in order to make it less appealing. That's why the best form of mosquito control is with professional assistance from Ohio Pest Control. With more than 50 years of experience, we specialize in keeping mosquitoes off of your property.
With a combination of safe products, we'll treat various components of your landscape on a seasonal basis as well as make recommendations for ways that you can keep populations low on your property. During this process, we'll also treat the standing water on your property with larvicide in order to keep eggs from hatching and being laid. For more information on mosquito control that works, contact us today.
Cockroach Prevention Tips For Vanceburg Homeowners
Cockroaches can give any Vanceburg homeowner the chills on sight alone. But did you know that these unsanitary pests are also credited with the spread of serious illnesses like salmonellosis and streptococcus infections? They scratch, bite, and leave behind byproducts like fecal matter and saliva that can be very harmful to everyone in your home. In order to prevent these issues from growing in your residence, try these tips:
Seal up the crevices around your property, paying special attention to gaps around doors and windows, and the basement.

If you notice any issues with moisture, from leaky bathtubs to faucets and pipes, remedy them.

Always keep your pantry items and food stored in secure containers.

Take the trash out often and on a consistent basis.

Don't allow dirty dishes to pile up in the sink.

Clean your home regularly, tending to the surfaces and floors for crumbs and spills.

Limit the number of places where you eat.
When it comes to cockroach control, don't leave it to DIY techniques. They breed quickly and in high numbers, and the cockroach species that you're most likely to encounter, the German cockroach, is growing immune to many readily available pesticides. For cockroach control that protects your home, contact Ohio Pest Control today.

Schedule Your Free Inspection
Complete the form below to schedule your no obligation inspection.