Professional Pest Control For Waverly, OH Properties
One of the best aspects of life in Waverly, OH is that we get to experience all four seasons. Unfortunately, this also means there are new pests to worry about throughout the entire year. Local home and business owners need to be prepared for these unwanted invaders and the various threats that they pose.
If you're looking for reliable pest control for your Waverly home or business, there's no one better than the professionals here at Ohio Pest Control, Inc. Our certified pest technicians have the expertise and state-of-the-art equipment needed to keep your property safe from pests all year long.
Home Pest Control In Waverly, OH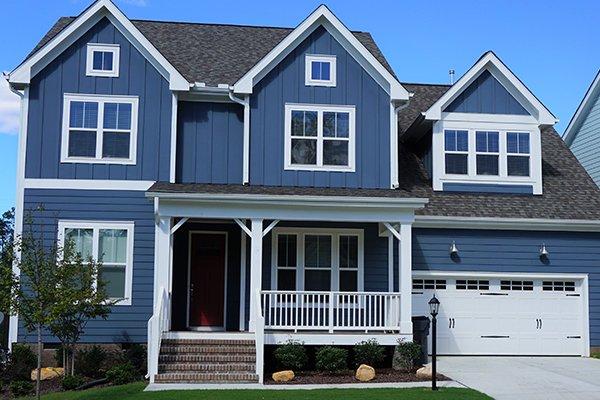 When pests get into a home, they cause costly damage and spread harmful diseases. This is why you need a residential pest control plan you can count on to keep these harmful invaders out. When you partner with Ohio Pest Control, Inc., that's exactly what you get.
Inspection
We begin with a thorough inspection of both the interior and exterior of your home, during which we look for signs of life, potential entry points, and any other conditions conducive to infestations.
Treatment
After the inspection is completed, we will begin treatment of your property per our findings. Treatments can include spot treatments, granular treatments, and bait treatments to eliminate current infestations and prevent future ones.
Follow-Up
If you want to ensure your home remains pest-free, follow-up treatments are a must. We will work with you to develop an ongoing pest service plan that fits your schedule and budget.
If you would like to learn more about our residential pest services, or if you are currently facing an infestation, contact us today.
Additional Services
We also offer these pest-specific services in addition to our general pest control plans:
Bed Bug Control
Mosquito Control
Rodent Control
Termite Control
Commercial Pest Control In Waverly, OH
Here at Ohio Pest Control, Inc., we know that no two businesses are the same, nor do they require the exact same pest service. That's why we tailor-make each of our commercial pest plans to the needs of the business that we are serving.
We begin by speaking with you to learn as much as we can about your pest needs and expectations. Then, we will inspect your property, inside and out, to get a better understanding of what you are dealing with. Next, we will draw up a pest plan specific to your business needs.
Once agreed upon, we will treat your property per the terms of the agreed-upon plan. This includes both interior and exterior treatments to remove any current infestations and prevent future ones. Follow-up services can be scheduled to meet your needs and budget.
To learn more about our commercial pest services, please contact us today.
Facilities We Service
Types of commercial facilities we service include:
Bars & Restaurants
Government Facilities
Hospitals
Office Buildings
Schools
Warehouses
Termite Control Solutions For Waverly Business Owners
Termites are small ant-like pests that feed on the cellulose found in wood. As such, they can be quite the destructive pest when they get into businesses as they can destroy structural wood and just about any other wooden objects within the property. Therefore, you need effective termite control solutions if you are going to keep your business safe from these destructive pests.
If you are looking for effective termite solutions, look no further than the pros here at Ohio Pest Control, Inc. Our trained staff is totally equipped to eliminate any termite infestation with which you are dealing. We will also work with you to take the proper steps to prevent future infestations from occurring. Give us a call today to learn more about our termite control solutions.
Do The Fleas & Ticks In Waverly Carry Diseases?
Although quite different from one another, fleas and ticks are both parasites that can feed on the blood of us, humans. As such, they have been known to transmit a number of harmful bloodborne illnesses. These include:
Murine Typhus

Lyme Disease

Rocky Mountain Spotted Fever

Anaplasmosis

Tick Paralysis
You need to do everything you can to keep these dangerous pests away from your property. For flea and tick control solutions you can count on, you need Ohio Pest Control, Inc. Give us a call today to learn more.

Schedule Your Free Inspection
Complete the form below to schedule your no obligation inspection.