Professional Pest Control For Wheelersburg, OH Properties
Scioto County has long been recognized as one of the most pristine areas on the Ohio River. Nestled against an oxbow bend, the town of Wheelersburg is heavily populated by those who cherish vistas of the water and its surrounding greenery. Wheelersburg falls well below Ohio state's tornado average and is one of the safest communities in the region. Home to more than 6,000 people, Wheelersburg is the perfect small town for home and business owners looking for a change of pace.
However, the presence of pest activity is far more pronounced in Wheelersburg than most people imagine. There are many species of insect, rodent, and wildlife creatures that are currently cohabiting properties all over town. Not every pest species pose a danger to human or pet occupants. However, there is simply no reason to allow pests to continue living in places where they are unwelcome.
Ohio Pest Control Inc. is Wheelersburg's favorite pest management company for making pests feel as unwelcome as possible. Pest control has been our industry of choice since 1967, equipping us with over 50 years of dedicated experience in the field. To identify, eliminate, or mitigate the pest species that may be near your Wheelersburg home, don't hesitate to contact Ohio Pest Control Inc.
Home Pest Control In Wheelersburg, OH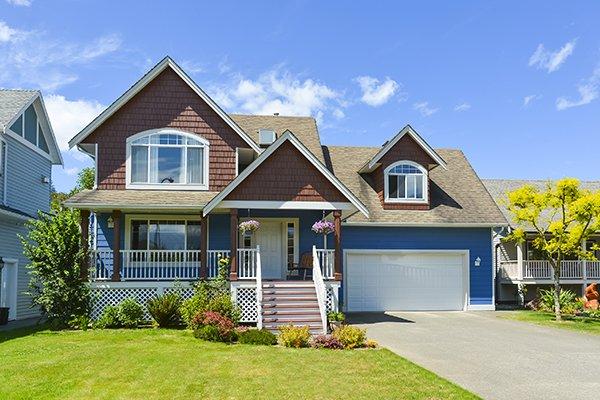 The people you care about deserve to be protected against pests of all kinds. Why not protect your personal property in the same way?
Residential pest control services from Ohio Pest Control Inc offer a unique and low toxicity approach to pest management. Every one of our pest control technicians is trained to offer:
Free household inspections
24-hour call turnarounds
Customized residential pest service plans
Specialty services for dangerous pests
Schedule an initial estimate for your residential pest control needs. Call Ohio Pest Control Inc. to book an appointment right away.
Commercial Pest Control In Wheelersburg, OH
Hundreds of businesses throughout the Wheelersburg area trust Ohio Pest Control Inc. with their commercial pest control plans. From banks and daycare centers to restaurants and retail strips, our award-winning techniques have been designed to meet commercial needs at any level.
If you have never before had a professional pest control plan for your property, our team will jump into action by providing:
Expert inspections and insights
Professional product applications and barriers
Services that follow-up and ensure your property's integrity
Don't wait for pests to attack your business. Reinforce your livelihood with commercial pest control plans from Ohio Pest Control Inc.

Rodent Control: What Wheelersburg Property Owners Ought To Know
There are many ways to control a rodent population before it becomes established. Here in Ohio, many of our temperature swings and yearly climate changes allow rats and mice to thrive in human homes. The vast majority of common rodent invaders are completely reliant on human activity to survive. This makes their control almost impossible once they gain access to the home.
Are you concerned about controlling rodent infestations around your Wheelersburg home? You are not alone. Check out these concerning facts that all home and business owners ought to know about rodents:
Female rodents are some of the fastest reproducing pests on Earth, creating anywhere between 32 and 56 new pups per year.
Both rats and mice are extremely intelligent and are rarely eliminated through traps or over-the-counter baits.
Rats and mice can fit through holes the size of a quarter. Once they find a way to exploit entry points around a building, there will be no way to stop them without professional help.
Professional help for rodent infestations in Wheelersburg should never be difficult to find. If you think or know that rats and mice are creating havoc around your property, reach out to Ohio Pest Control Inc. for answers. We are looking forward to receiving your online contact form right away.
How To Identify A Tick Bite In Wheelersburg
Many insects can leave bite marks on your skin, especially here in Wheelersburg. The vast majority of these will be completely harmless and leave nothing other than swelling and general discomfort behind. Unfortunately, this is not universally true for all insects, including the dreaded tick. Tick bites can be identified by the following:
A still attached tick vector
Small, raised, red bumps along the skin
A bullseye 'rash' around a bite mark
If you think or know that you have received a tick bite in any capacity, save the tick in a plastic bag and visit a medical professional immediately. Staff will be able to test you for anomalies and ensure that you are not experiencing the symptoms of chronic illness.
In the meantime, have your property protected with tick abatement services from Ohio Pest Control Inc. Our line of safe and efficient products will exterminate lingering tick populations through

Schedule Your Free Inspection
Complete the form below to schedule your no obligation inspection.