Professional Pest Control For Worthington, KY Properties
On the south bank of the Ohio River is the small town of Worthington, KY. And while Worthington residents love the rural feel in this community, they also know that living here comes with its share of pest problems. At Ohio Pest Control, we understand the problems that pests can cause, and are here to make sure the people and businesses who call Worthington are protected.
We are a family-owned business that has more than 50 years of experience in local pest control. We started with one truck and termite pump, and through a commitment to customer service and community, we have grown to become a trusted name in pest control across areas of Kentucky, Ohio, and West Virginia. To see the difference a half-century of experience makes, call us today for a free inspection and see what we can do for you and your pest control needs.
Home Pest Control In Worthington, KY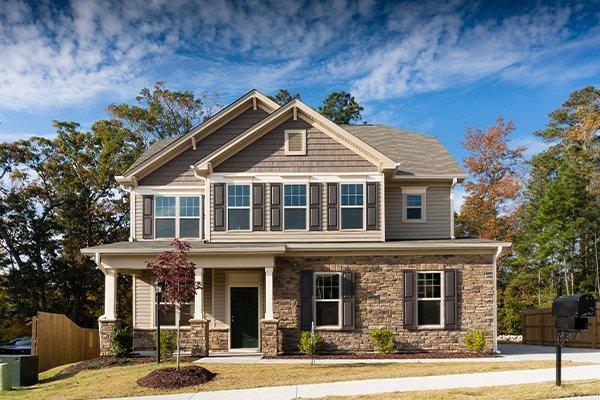 Whether you've been enjoying time in the great outdoors, spending the day with family, or just getting back after a long day at work, nothing beats the feeling of coming home. But nothing can ruin the peace and happiness you feel at home faster than a pest problem. Aside from making you feel uncomfortable, pests in your home can also cause damage to your property and jeopardize the health of you and your family.
At Ohio Pest Control, we use a three-step home pest control approach to keeping your home protected from the pests that threaten it:
Inspection: We inspect the interior and exterior of your home, including basements, eaves, crawlspaces, and other areas pests frequent.
Treatment: Based on the inspection results, we will treat your home to eliminate any active pest problems. We will also use a range of treatments to ensure they don't return.
Follow-up: We'll schedule follow-up visits at a frequency that fits your home's needs and your budget, so you can enjoy time at home pest-free all year long.
We can also provide specialty services, including bed bugs, mosquitoes, rodents, and termite control. Whatever your needs, we have the tools and experience to make sure that you, your home, and your family are protected from pests.
Commercial Pest Control In Worthington, KY
Running a business is difficult enough without additional headaches. And while some of these issues can't be predicted or prevented, some can. One preventable problem that can be a major headache for businesses is a pest problem.
Our commercial pest control plan is designed to meet the exact needs of your business and make sure that pests don't cause you problems. After thoroughly inspecting your business for signs of pests and areas that may attract pests in the future, we will build a custom pest control plan specifically for your business. This includes interior and exterior service that focuses on hot spots and areas where we saw signs of pest activity. We will also schedule routine follow-up visits around the needs of your business, so you can worry about all the other issues your company is facing without worrying about pests.
Expert Advice On Ant Control For Your Worthington Home
If you have an ant problem, it can be hard to get ants off your mind. It may feel like you see them everywhere you look, including your yard, driveway, and kitchen. Even if not all ant species in your home bite, you still don't want them around.
Fortunately for Worthington residents, there are steps you can take to help control ants around your property:
Clean up spills quickly and wipe up crumbs.
Keep food stored in airtight containers.
Take your trash out regularly and store it in bins with sealed lids.
Seal cracks and crevices around your home that ants could use to gain access.
Store pet food in sealed containers and pick up any uneaten food.
If you are dealing with ants on your property, call us and let our highly trained exterminators quickly eliminate your ant problem.
Importance Of Professional Termite Protection For Worthington Businesses
When people think about termites, they usually think about the problems they cause in homes. This is with good reason since termites can cause extensive damage to homes. They can also be a major issue for businesses.
One reason you need professional help to keep termites under control is that it may be more difficult to notice signs of termite damage. Commercial buildings are usually bigger than homes, giving termites more places to hide. People are also usually distracted by the tasks they are trying to accomplish to keep the business running and may not notice signs of an infestation. Professional termite control is also recommended because there are special considerations that go into commercial termite treatments.
At Ohio Pest Control, we understand the differences between residential and commercial termite control. If you are worried about termites causing problems for your business, let us keep your business operating termite-free.

Schedule Your Free Inspection
Complete the form below to schedule your no obligation inspection.