Professional Pest Control For Wurtland, KY Properties
Sitting along the Ohio River, the small city of Wurtland is part of the greater Huntington-Ashland area. This community-focused area is home to a collection of local businesses that provide its residents with everything they need, and with good public schools, families seek to make this area their home. The conditions in Wurtland are never too extreme during any given season, so there is a steady change from month to month. But with notable rainfall, the area does attract pests like cockroaches, termites, and wildlife that seek shelter in your home.
Since 1967, Ohio Pest Control has been providing homeowners and businesses alike with reliable and safe pest control solutions to meet their every need. As a locally-owned family business we know the landscape that we service and we treat every customer as if they were our own family. To us, this means reachable and helpful customer service, a commitment to ongoing education for our entire team, and fair pricing. For more information on how you can keep pests off of your property, contact us today.
Overlooking the idyllic Ohio River, the tight-knit community of Wurtland offers residents their own slice of paradise. Wurtland may be compact in size, but with a thriving local business scene and good public schools, it's no wonder why so many families flock to the area. Conditions in Wurtland are typically very mild during each season but come with a modest amount of rainfall, making it the perfect place for pest infestations no matter the time of year. With professional assistance from Ohio Pest Control, you can rest assured that your home or place of business is safe and free from pests. For more than five decades of experience, we're the local experts in tackling pest problems, big or small. We are fully committed to serving our community and we'll always go the extra mile to ensure our customers' satisfaction. To schedule your free inspection, contact us today!
Home Pest Control In Wurtland, KY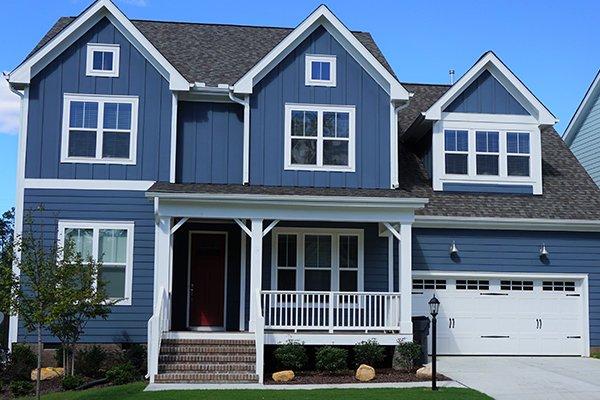 Your typical house guest probably isn't destroying your personal belongings or chewing holes through your walls. But sometimes you may have these tiny visitors and not even know it. That's what pests have the capacity to do, and at Ohio Pest Control, it's our mission to make sure this doesn't happen. When you contact us for your free, no-obligation inspection, one of our highly trained technicians will come and inspect your property from crawl spaces to your landscaping so that we can gain a total understanding of either why a pest infestation is occurring or how one could become a problem.
And with regular maintenance, we're able to keep an eye on your property and ensure that your home is free from pests. For homeowners who require pest-specific treatments for the likes of mosquitoes, bed bugs, and rodents, we offer those as well! Contact us today for more information about our home pest control and to receive your free, no-obligation inspection.
Founded in 1967, Ohio Pest Control has been committed to providing homeowners of the Wurtland area with the highest quality pest control since the very beginning. With five decades of experience, our family-owned and -operated business believes in treating every customer like family, which is why we will always customize services to meet your needs. Our team of skilled technicians undergoes regular education and training in order to always provide you with the very best service. We provide homeowners with general pest control solutions as well as targeted solutions for bed bugs, rodents, termites, and mosquitoes. Either way, you will always have the most qualified team on your side. For more information on our services and to schedule your free, no-obligation inspection, contact us today.
Commercial Pest Control In Wurtland, KY
As a business owner, it's your responsibility to ensure that your staff and customers are safe and that capital is flowing. Unfortunately, pest infestations threaten all of that. But don't fear, Ohio Pest Control is here. As a locally-owned business, we're intimately familiar with the landscape that we serve, and with more than five decades of experience working with commercial customers, we're uniquely qualified to work with your business.
For companies who wish to protect their properties from a host of common area pests, we offer general pest control services that are custom-tailored to your unique needs. And for the business that needs something more specific, like bird and mosquito control, we can protect you from those pests as well. With our superior customer service, flexible scheduling, and expert technicians, Ohio Pest Control is the clear choice for all of your commercial pest control needs. Contact us today for more information on keeping your business free of pests.
At Ohio Pest Control, we've been a locally-owned and family-operated business since we were founded in 1967, and to this day we remain committed to our community. As experts in our field and in the facets of the local environment, we put our acquired knowledge to good use for your business. Whether your business requires general pest control or specialized treatments for bed bugs, termites, rodents, or birds, we will always start with a free, thorough inspection. From there, we develop and implement a treatment and follow-up plan that is suited to your unique needs. If your business could benefit from professional pest control services, contact Ohio Pest Control today.
Is DIY Bird Control Effective In Wurtland?
Many people look to attract birds to their Wurtland homes with things like bird feeders and bird baths, but birds are a form of pest that can quickly grow out of control. To start, they are carriers of other pests like fleas, ticks, and mites, and with their free access to your property, they can very easily spread these pests. Add into the mix that their fecal matter passes along dangerous pathogens to humans and you could have a real problem on your hands.
Bird problems can quickly grow out of control, and the average property owner may seek to handle these issues on their own. Unfortunately, birds are not a pest that can be evicted with DIY techniques. The most effective form of bird control is with professional assistance from Ohio Pest Control, where we use ethical traps, spikes, and other methods of making your home inhospitable to birds. Contact us today for more information on keeping birds off of your property.
Answering Wurtland's Most Commonly Asked Tick Questions
Ticks are a very common pest in Wurtland, and hearing their name alone is enough to scare most people. Here are a few things you should know about ticks and how to handle them:
What kinds of ticks might I encounter in Wurtland? Some ticks that are popular in the area are the American dog tick, the Lone Star tick, and the blacklegged tick.

How do ticks get inside my home? Most commonly, ticks are brought inside the home by your pets, but sometimes humans can bring them inside, as can other pests like rodents, squirrels, and wildlife.

Are all ticks dangerous? While many ticks carry pathogens that are dangerous to humans, not all ticks pose a health risk. Some ticks, however, may spread Lyme disease, Rocky Mountain fever, and more.

What do I do if I get bitten by a tick? If you're bitten by a tick, always remove the tick entirely, wash the bitten area, and monitor yourself for symptoms like swollen joints and muscle pain. Consider consulting a physician if any of these symptoms persist.
For the best protection against ticks, contact the professionals at Ohio Pest Control today!
Wurtland Homeowners' Guide To Avoiding Mouse Infestations
Mice are a significant problem for Wurtland homeowners, and once you have an infestation, they usually only grow. To avoid a mouse problem of any kind, try these tips:
To start, ensure that all of the openings and gaps around your home are fully sealed with materials like sheet metal, silicone-based caulk, wire mesh, and steel wool. No opening is too small for a mouse!

On the inside of your home, look at anything that could be considered a food source and make sure that it is properly stored. This means keeping food and pantry items in airtight containers, using a garbage bin with a proper lid, and avoiding leaving dishes piled up in the sink.

With mice, it's also important to maintain a certain level of cleanliness in your home. Tending to the surfaces and floors around your home is key, while also clearing clutter on a regular basis.

Be sure to keep your attics, basements, and crawl spaces well ventilated, as these are common breeding grounds for mouse nests.

Fix any leaky pipes, faucets, or bathtubs if you notice a problem.
Where there is one mouse, there are usually many, so at the first sight of these pests, contact the team at Ohio Pest Control today. We have the tools and the knowledge to keep rodents out of your home and look forward to working with you to make this a reality.
How To Prevent Bed Bugs In Wurtland
If you've ever heard the saying, "Don't let the bed bugs bite," then you're probably familiar with the havoc that these pests can cause. They lodge themselves deep inside mattresses, couches, and even drawers, coming out primarily at night in order to feed off of human blood. They require a blood meal in order to survive; however, bed bugs can survive for months without one, which means that they have little incentive to ever leave. This is why prevention is key when it comes to bed bugs, here are a few tips to try in order to keep them out of your Wurtland property:
Before returning home after any travel, hotel stays, or taking public transportation, inspect your clothes thoroughly.

If you've stayed at a hotel, store your worn clothes securely and wash them on the highest setting upon arriving home.

Limit wildlife and rodent populations on your Wurtland property, as they are known carriers of bed bugs and other parasites.

Ensure that the cracks and crevices around your home's foundation are sealed property.

If you're considering bringing any secondhand furniture, mattresses, or kitchen appliances, always inspect them closely and have a good understanding of where they were stored prior to finding them.
Whether you're looking to prevent bed bugs from taking over your home or you need professional assistance in getting rid of an active infestation, contact the team at Ohio Pest Control today.

Schedule Your Free Inspection
Complete the form below to schedule your no obligation inspection.