Reliable Pest Control For Your Portsmouth Business
As a business owner, part of your job is to anticipate potential problems and stop them before they start. A pest infestation is a problem that is almost guaranteed to occur at some point in the life of your business. Once pests invade, they can cause damage and illness, costing you money, time, and your business's reputation.
Whether your company has an active infestation or not, it's wise to begin pest control practices that will protect your business from pest threats. Ohio Pest Control has been serving the commercial pest control needs of Portsmouth and the surrounding areas since 1967.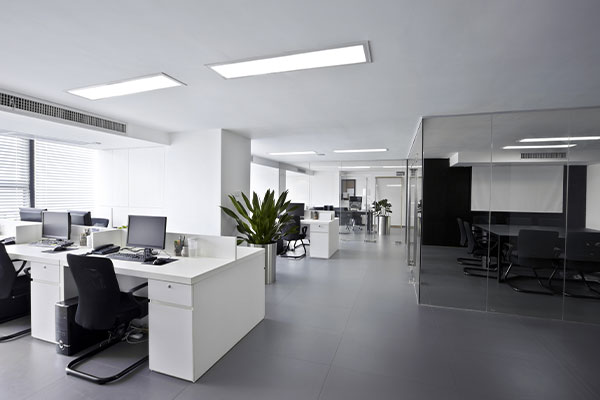 Facilities We Service
There are all kinds of industries represented in the Portsmouth area and all have different pest control needs. The pests that threaten your warehouse will not cause the same types of problems as the pests that get into your restaurant. At Ohio Pest Control, we understand this and are skilled at solving the pest problems of a wide variety of commercial industries.
Bars and restaurants
Government facilities
Hospitals
Office buildings
Our Commercial Pest Control Process
When you contact Ohio Pest Control for commercial pest control, we'll discuss with you the issues you've seen around your property, what your concerns are, and what you hope to gain from our services. We'll then inspect your property, both inside and out, to determine what pests are causing problems, how they're getting inside, and what conditions may be contributing to their presence. We will use the information we gather to develop a treatment plan for your business and make recommendations to you about how to eliminate the conducive conditions that attract pests to your business.
Your initial treatment includes both interior and exterior services. Outside, we'll place bait boxes, spot treat the perimeter, and treat the yard. Inside, we'll focus on pest hotspots and where we know there is pest activity. These areas usually include food production areas, dumpsters, break rooms, dining areas, and more.
Recurring treatments are the best way to maintain your business's pest-free status. We'll work with you to develop a schedule that works for your business's particular needs and budget to protect it from pests in the future.
In addition to our general services, we offer the following specialty services:
Commercial Service You Can Count On
If your business is experiencing a pest infestation or currently has no protection against pests, it's time to take action. Pests are destructive, dangerous, and can cost your business in more ways than one. Ohio Pest Control has over 50 years of experience solving the pest problems of Portsmouth and the surrounding areas. We are experts in our field and provide the local, personal service you're looking for. To protect your business, contact Ohio Pest Control today.

Schedule Your Free Inspection
Complete the form below to schedule your no obligation inspection.